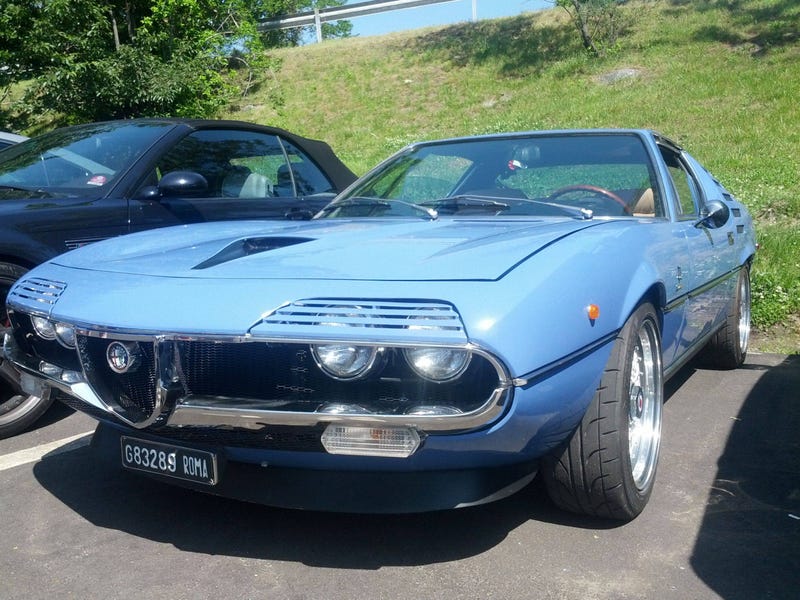 Stunning Montreal in the parking lot nearby.
Raphael's Baja Bug. He couldn't find a spot nearby so we never actually met. I did manage to get a creepshot of his car though!
The LFA is much more impressive in person.
250 GT
Someone's got a sense of humor. A multi-million dollar Bugatti Type 57C was parked next to a (considerably less valuable) Volvo P1800.
Finally we have Mercedes' newest racing driver (and co-driver) in the SLS Gullwing. Smaller drivers means less weight, right?