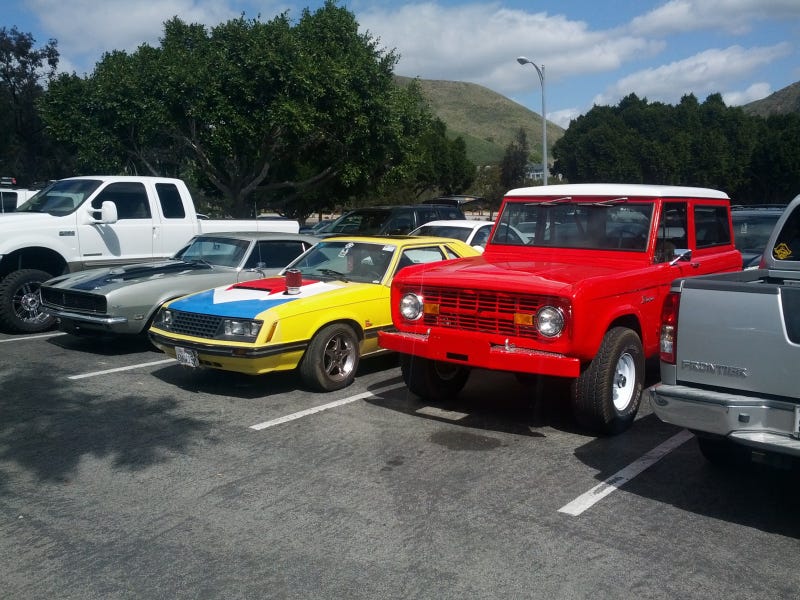 Some kids have all the fun. From left: Buddy of mines' '68 Camaro. 327 and a powerglide. It's his cruiser. I've ridden in it, and it's pretty smooth. Hotchkiss suspension, front disks, just a nice cruiser. Great kid too. He's building a '71 to be his power car.
Middle: Don't like this car. Don't know who drives it, but it just looks dumb. But good for him for making his car his own. But that intake coming up from the hood just looks dorky. A friend of mine put it best when he said he thought the hood looked like a board game of sorts.
Right: Gorgeous, gorgeous bronco. Don't know who drives it, but they are damn lucky. This thing was pristine. Makes me want a Bronco again. Off to Craigslist!