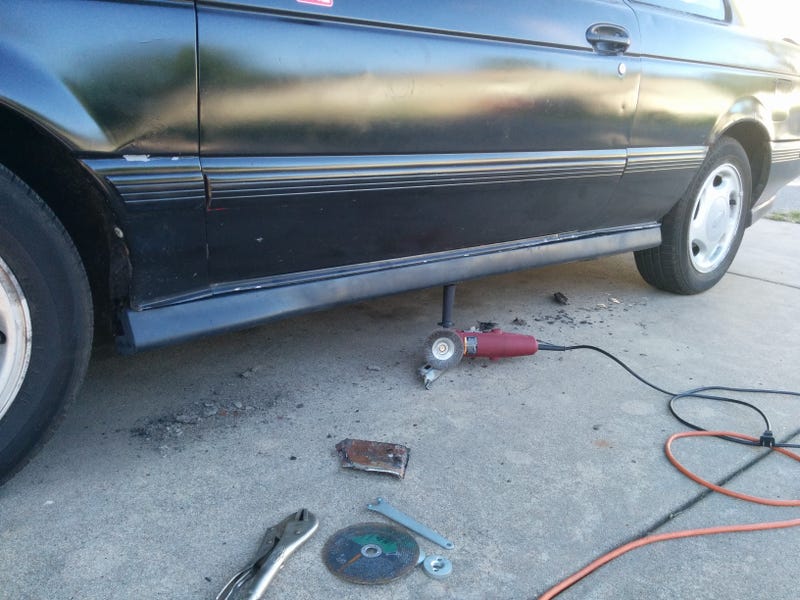 Got one of the rocker panels on. Going to fill the seam with body filler and paint it eventually.
Finally got a look at the exhaust repair that I had done at a local shop. Them some much better welds than were there previously.
NEW SPRING
GIVING UP ON NEW SPRING.
Seriously you need six fucking arms to manage all of the directions things want to go vs the direction they have to go. With another set of hands I could bolt the strut into the strut tower and it would hang down, but then I'd have to somehow lever the whole spindle assembly a half inch towards the rear of the car while also rotating it 10 degrees counterclockwise to get the spindle mount to line up with the strut flanges. I'll have to recruit my deadbeat friends to help, I suppose.