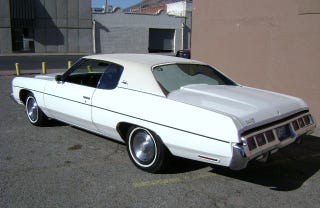 Because I have a couple of unfortunate events to attend in the next week, two Funerals and a Wedding, I figured it was time to get a new Suit (a real Suit, not something from the Goodwill store)
Good god!
What have I done to myself! I thought we got smaller with age? What the hell happened to that?
Well, if I'm "Suited Up" and look half as good as that "bloated" Impala I guess I'm good with it.