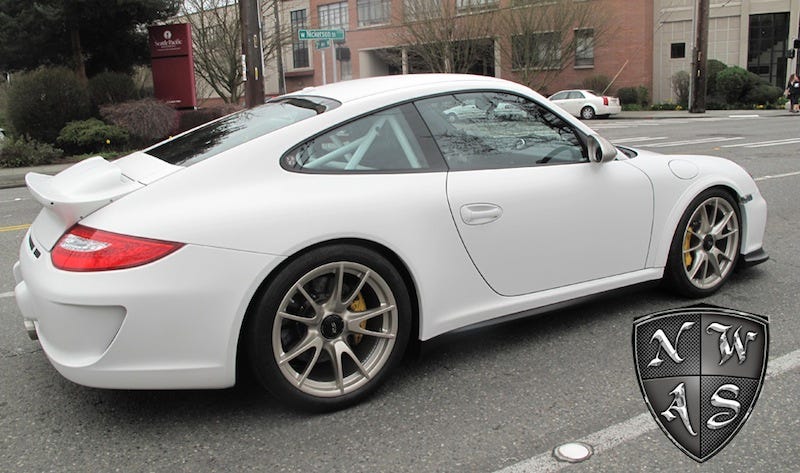 I previously featured a modest fin who had taken the wing off of his 991 GT3. Some praised the man, while others pointed out that it ruined the aero or downforce distribution if you didn't also take off the front GT3 splitter.
Today we're looking at some other 911s (997s) that have been debadged and lost their wings in order to quite literally fly under the radar. I think they're grand. Especially this Atlas Grey GT3 that was for sale in England. Without a doubt, this is the stuff (my) dreams are made of.
Lastly, here's a turbo'd example:
What are OPPO's thoughts on these creations? An ultimate trick in modesty or ruined engineering?