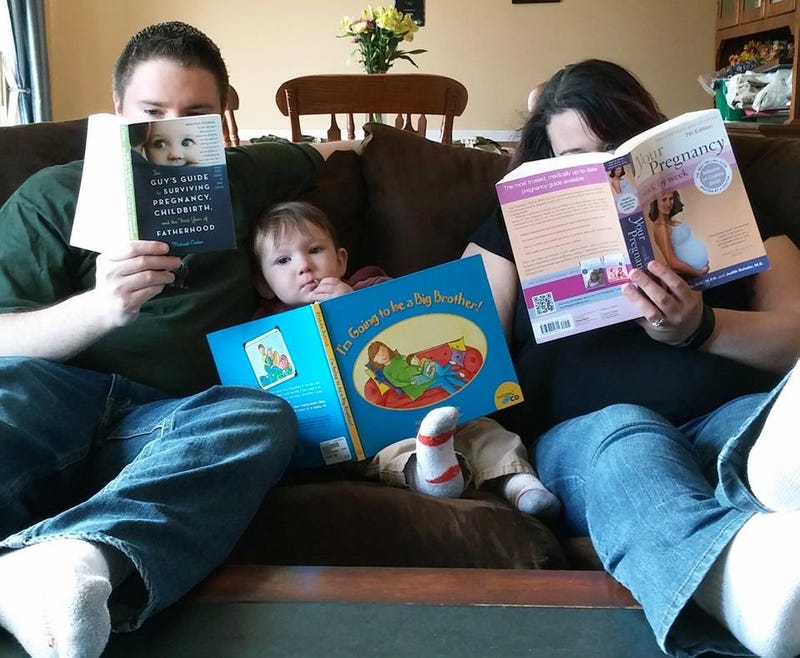 Hi everyone, Offtopic of course, but I wanted to share the news with my OPPO family.
We announced on Facebook yesterday with the above picture, which was a lot of fun because we didn't put a caption or respond to comments all day.
The First MontegoBaby is just a bit over 2 years old and seemed to be in need of a sibling so one is on order and should arrive right around Halloween (delivery time is terrible on these things, Amazon Prime refuses to help). Which is all kinds of fun because my one grandfather was born on Halloween (often referred to as "The Great Pumpkin").
So we're celebrating this week and I'm going to try and get some work done on the Montego this summer before I'm broke again, haha. I think there's over $250 in parts chilling in my Summit Racing Cart right now....
If you were wondering why there hasn't been a more recent post of The Cask it is on a temporary hold. Some people find it odd, but I prefer to drink as little as possible while my wife is pregnant to make it easier on her to not partake. If demand is crazy high I think I have one or two more up my sleeve. Recommendations are always available of course!
Good thing there's room for more in the Montego! (technically 6)
Update: The book I'm "reading" in the pic is BY FAR the best book about becoming a Dad I read or even picked up. It's awesome. If you're a new dad, or about to become one, seriously - pick it up. Amazon link here: