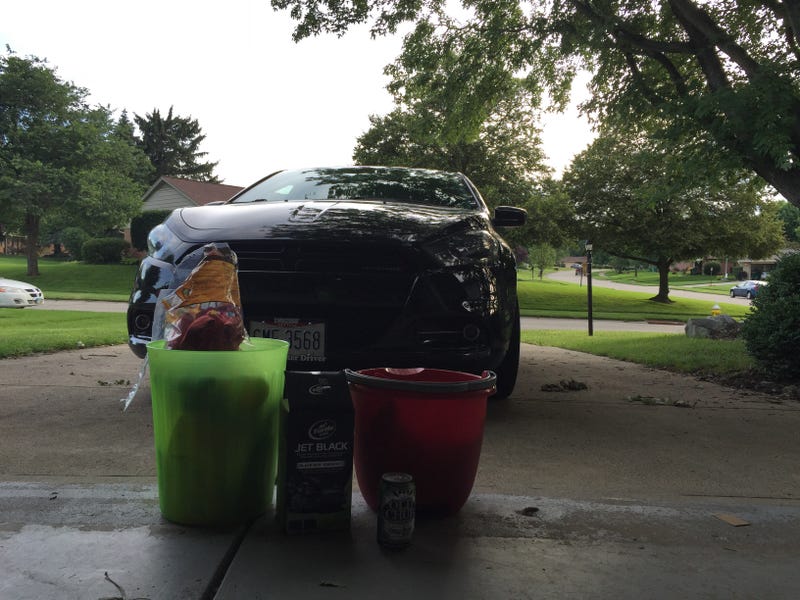 This dirty beast is getting a proper wash and wax this evening.
Finally a free moment after moving so I'm taking advantage. I've got Turtle Wax specifically for black cars and jams to listen to. The beer is Old Chub scotch ale for my fellow beer enthusiasts who are interested.
Got bonus dad some nice beer on top of the book and things from the rest of the fam.
I'm calling this a pretty good night. What are the rest of you drinking or doing this fine night? Thunderstorms my ass, mr. Weatherman.