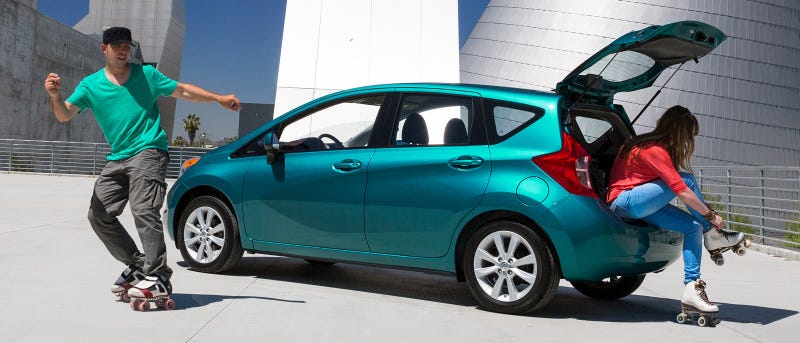 My wife's 2009 Versa (not pictured), which so far had narrowly avoided the Takata recall, just got a recall for the passenger airbag. The recall makes no mention of Takata, but warns of explosive shrapnel.
The letter for the recall says the fix will be done by the end of April, but it warns us not to let anyone ride in the passenger seat until then!
Meanwhile, I'm going on 15 months of driving around with a faulty Takata airbag on the driver's side without even an estimate of how long until a fix happens.