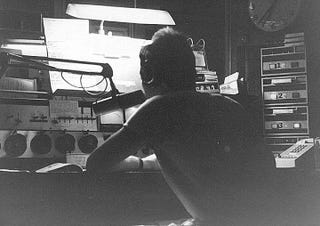 I put up the new podcast yesterday and the numbers have been quite good. This looks like it might surpass the previous record holder in listens. The new one is More Bad Dealer Horror Stories.
Which, of course, was inspired by Bad Dealer Horror Stories.
If you have not listened to one or the other, please check them out. And the pic above was inspired by some comments to a post yesterday re: my previous work as a disk jockey. That pic is of me at a radio station known as WTRX - around 1987 or so. I was playing the oldies on a Saturday night. Ah, good times.
-Steve