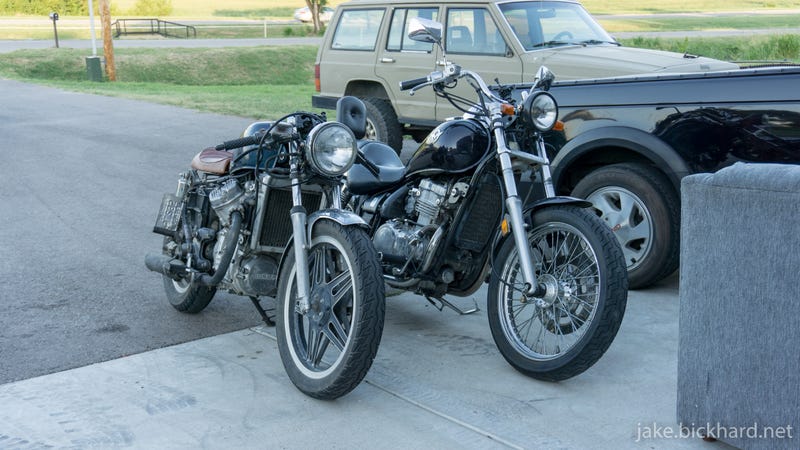 Have bunch of beauty shots of the CX500 next to the Vulcan.
So I got the water pump fixed. It was missing a washer.
Yay. With that fixed I went for a ride to get some gas and realized very quickly that cafe racers are incredibly uncomfortable. In an effort to minimize this I decided to move the CX500s unconventional controls a bit rearward from their usual UJM mid position.
Definitely seems a bit less back-achey. Need to get some turn signals and a brake light figured out and this should be 99% of the way there.