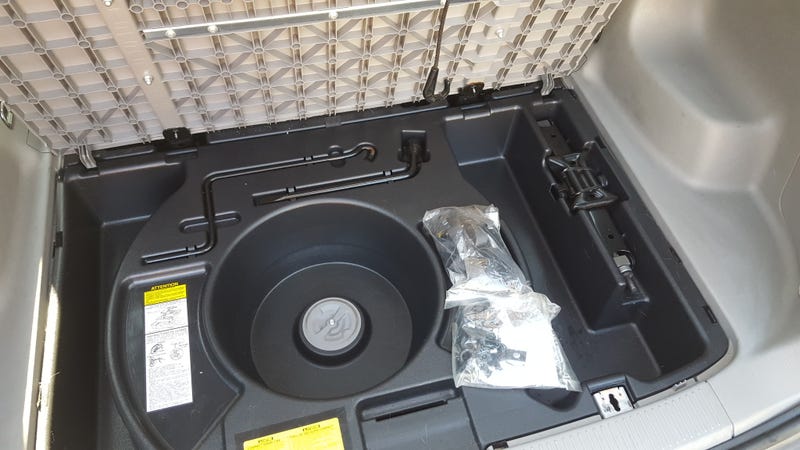 Firstly, I was vacuuming out the back of the car when I discovered the original factory tie downs and straps for the rear hatch. Never opened. So I did this:

Tada! Doggie barrier is now in place with zero redneck engineering that I had already planned but we won't get into that. Because factory tie downs best tie downs.

Look at these things. I can't believe the PO never used them. Stuff slides around like crazy back there. But no matter! All for me now.
We also got newfangled seat covers. Only have the fronts on but they are quite nice. Extra padding and waterproof.
Good honest little car that needs a wash. Glad my wife loves it.