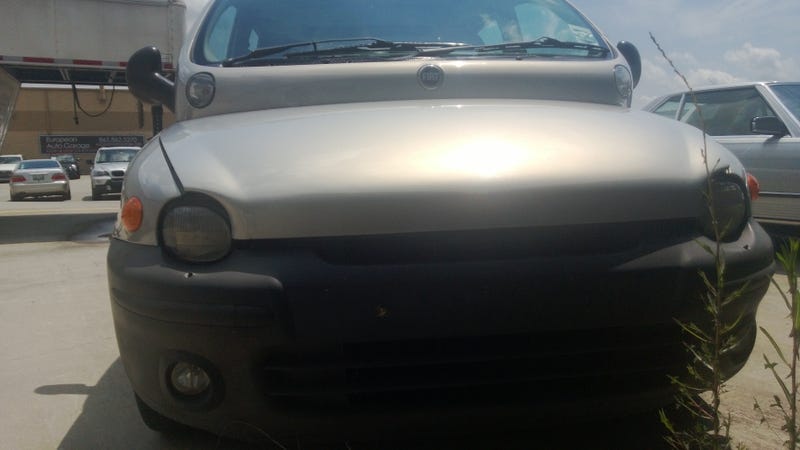 So earlier today my friend Velocity860 or something like that posted some pictures of this not so rare but oddball car. Well in the U.S. it's rather rare due to the 25 year rule. So all you European Jalops that see these crap boxes occasionally will have seen nothing new. But for we Yanks, bask in the glorious garbage bestowed upon you
Apparently it was here under a museum registration and a couple of French or Italian guys were touring the country in it. Why a Multipla? Who knows, it's dirt cheap and economic-ish, but maintenance would have been a pain. "Fiat? You mean those stupid European hatchboxes? Nah I got a caprice and a Tahoe taking up my lifts in the back, and I don't think Tony can fix that piece of crap."
This one we heard about through the facebook page of the garage. European Auto Garage hosts the Knoxville Cars and Coffee and occasionally post pics of some rare/cool/weird cars.
Mmm just look at those seats. Hey the tri-bucket setup could catch on, Fiat knew where it was at. That dash, those controls....so much Italian glory. I mean who doesn't love a cloth covered dash?
And if the greenhouse looks that huge, it's because it's that huge. For such a small car it is big where it needs to be. It seemed to have oodles of headroom and decent enough rear seat leg room.
Check out those double sun roofs! High rollin man.