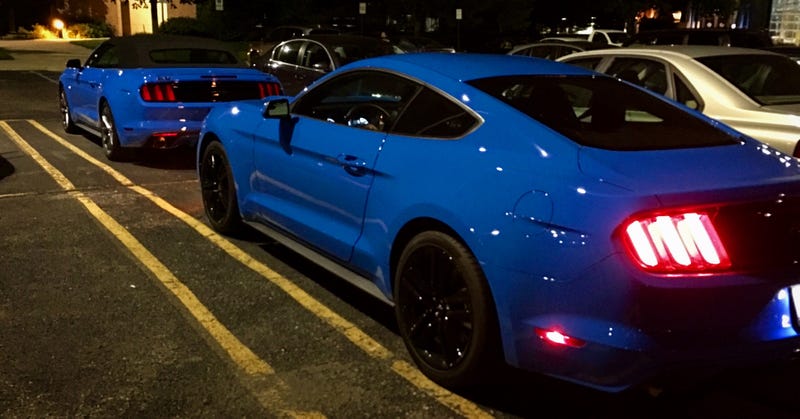 My Technical Graphics professor (who is also my academic advisor) is the owner of the second Grabber Blue S550 Mustang I've ever seen. And his has the RIGHT engine.
He has a 2017 GT Premium Comvertible. And yes, it is a manual. He's had 22 Mustangs over the years from every generation, and this is his 23rd.
Funnily enough, he ordered his in May and I ordered mine in July; but he didn't get his until about a week ago, and I got mine in August. So I asked if I could have some extra credit, because Mustang.
Maybe, who knows. 😂