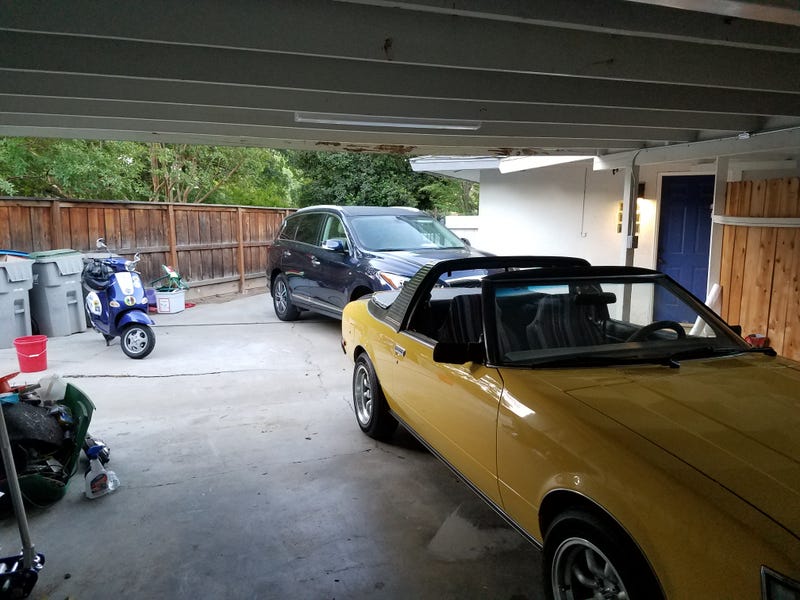 I have a day on the road today, so the Sunchaser and Vespa stay home.
I have to take the Infiniti (Q70 not in the picture) over to Salinas for a long day. I have to teach a farm labor contractor licensing class, and do two client meetings. The good part is that one meeting is with a client I really like at a fabulous hole in the wall seafood restaurant. But the last meeting is at 4, which means I will get home late.
The drive over is nice, but I have done it too many times. It is particularly pretty now, with the San Luis Reservoir full and the Salinas Valley in harvest season.
I hope you all have a good day.