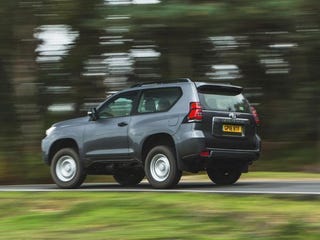 Headed into a long day at a conference. I will be doing my best to update you will all the worst carpets I see, as well as other silly things I see. but I'm counting on you all to keep me entertained in my my hours of upcoming boredom. As an offering I present you this, which is NOT a photoshop and is actually on sale now in the world. If you are wondering its a prado 150 3 door. Can you imagine a 2 door 4runner? Its technically possible, since the prado 150 is the same chassis entirely as a 5th gen 4runner.
Also manual transmission turbo diesel
Don't let Toyota tell you a manual transmission 4Runner isn't possible. Let your dreams run wild and free!