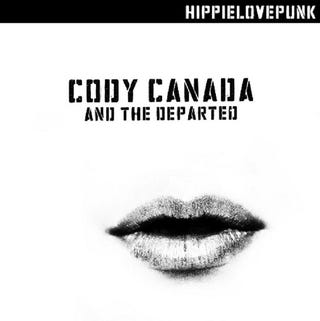 I had five paragraphs typed out describing my love for live music and a certain type in general, but I'll spare you the details. Long story short, I'm a huge Red Dirt/Americana/Texas Country music fan and a live music fan. My favorite is Cody Canada and the Departed (Cody was the lead singer/songwriter/lead guitar player for Cross Canadian Ragweed). I try to see them every time they come to the Minneapolis area.

My dad and I are going fishing over the time that The Departed will be in town, so I'm missing the show. They only come north about once a year and I don't want to miss them, so I started looking for nearby places they were playing while in the area.

I saw these two dates and went to Google Maps to see if it was possible.
A route fell into place pretty quickly. 1,000 miles over 3 days sounds like the right length for a motorcycle trip. The Saturday show has camping on site, while Hastings has camping just outside of town for Friday night. I had the vacation days to use, so I took Friday the 8th off and bought tickets to both shows today. I'm beyond excited to be combining two of my favorite things and getting out of town for a 3 day weekend!
I'm going on a camping test run this Friday night to Scenic State Park in northern MN. It's a 230 mile drive north for me. Here's a couple pics from when I did that last year.
I went twice last year. The first time, when these pictures were taken, it rained most of the way up to the campsite and all night. The next day was very nice, however.
I have a much smaller sleeping bag this year, which should cut down the bulk on the backseat considerably.
Oppo I'm stoked! Summer is here and motorcycle adventures are starting to materialize.