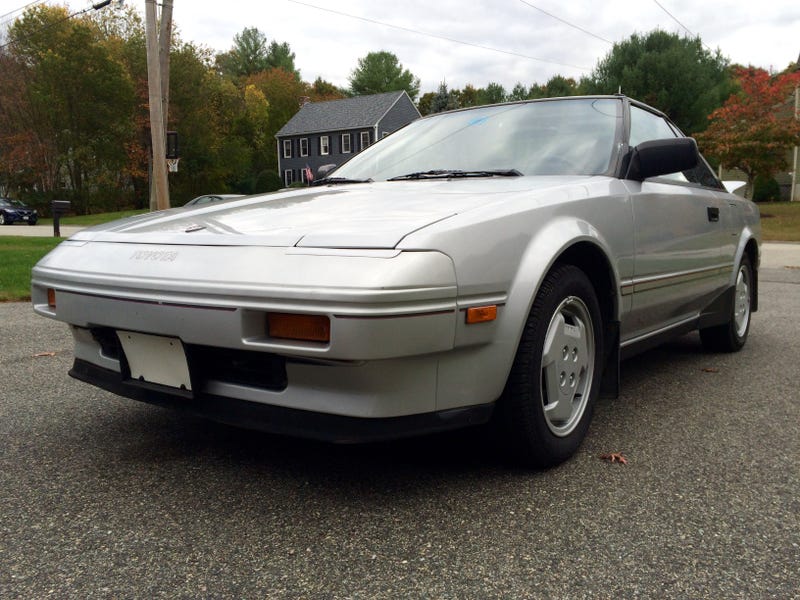 After my victory earlier in the day over two stubborn license plate bolts, I finally took my new MR2 out for its first drive. Nothing special, just to the gas station and back.
I decided to look through the glove box to see what paperwork was with the car from its previous owner. This MR2 was purchased new by an older gentleman in Maine, and sure enough I found a Toyota dealer's "new car delivery checklist". I also found the Maine registration from 1988, the year I was born.
Cassette tape score! Eric Clapton's Behind the Sun. It's got "Forever Man" and was apparently produced by Phil Collins
I found a pair of glasses. They are so ridiculously 80's and so ridiculously old-man.
It's nice to see he kept a vial of touch-up paint in the glove; it shows he cared about it. The paint was all dried up, but at least I have the paint code.
A gas receipt from September 2009. This could have been one of the last times he ever got gas. The Maine plates that were still on the car had a registration sticker good through 2010, so if imagine that's right around when he passed away.
Lastly, some assembly instructions for a Hohner harmonica! You sir, we're just too cool!
Is it weird that I want to keep all of this stuff in the glovebox? I feel like it's such a part of the cars history.