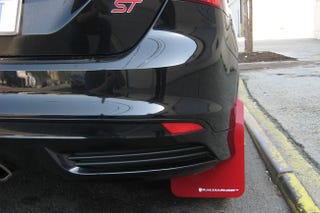 My Focus ST doesn't have mudflaps, nor are there any available from Ford, the regular Focus mud flaps don't fit as the side skirts and rear bumper are different. My only option is aftermarket, be it from Rally Armor or Rok Blokz, or DIY.
But they're expensive with shipping to Canada, $100~ for the RB and $170 for the RA, I'd rather spend that money elsewhere. However I am still contemplating.
I'm not in a rush to get mud flaps, but I'd like to get a set before winter hits.
Any recommendations?