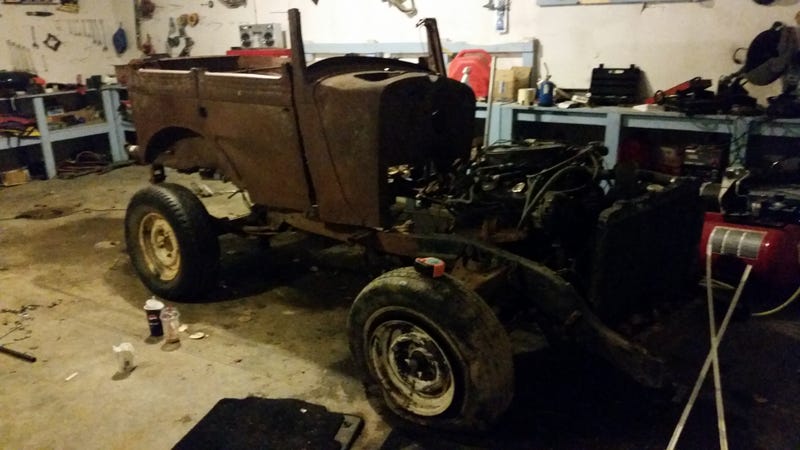 Multiple choice time.
Is this:
A. A horrible idea.
B. A ford model A body on a Mazda truck frame with a dodge d150 front clip and ford rear axle.
C. An example of Honeybadger doing what those strange voices said.
D. All of the above.
Yeah, it's a mess in there. I'm working on it.