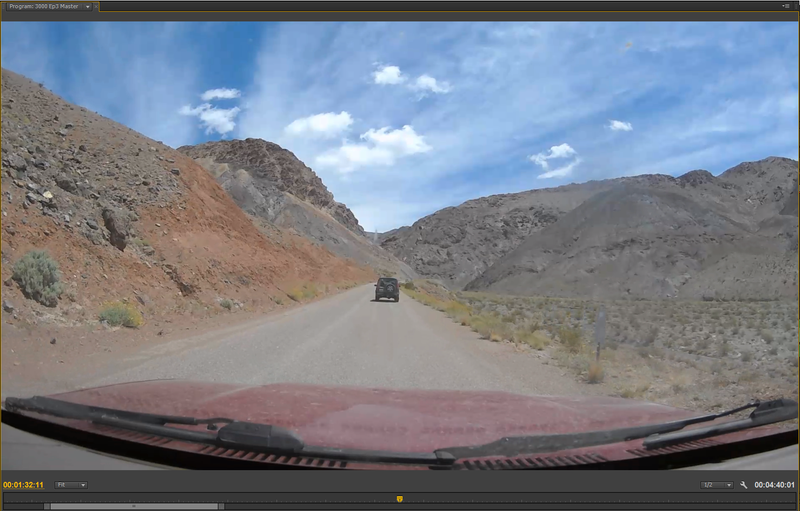 I've kinda been in a rut since I finished Episode 2 of our overland cheap car challenge road trip video (that was a lot of words...). Shortly after Ep2's release I got through the first day of Ep3 pretty quickly, but I wasn't... happy with it. It was sort of dead and a little bit (more) boring (than usual) and I couldn't figure out how to fix it.
So I left it.
For like... three months.
I finally got back to it this week and time had not sweetened it. The problem was I liked the music and I liked the editing and the content was good. So what should I do?
Burn it to the ground.
Well ok not really. What I actually did was delete the music, trim the narrations down a bit, and sped up the driving footage a bit. Yes, that last part is a bit dishonest, but I've found that wide angle lenses really seem to make everything look slower, so I usually give video a 10 to 20% boost to make it seem more like real life. In this case I went up to 150% playback speed (50% increase) which... may have been too much.
Anyway, getting to the point, I also re-scored the sections. Originally the intro to Death Valley and Death Valley Road were the same piece of music. This piece:
I like it and I like Audionautix. I think they do good work, even if they won't return my emails. That said, while it seemed like a good fit for the section, it just wasn't.
I changed split that section into two with the Death Valley into getting treated to "Good Times", and the frantic washboard of Death Valley Road getting "Dance in The Desert".
It completely changed the mood. For the better. A little over the top? Maybe, but so was "Epic Battle Music" from Ep2 and that turned out ok.

This enabled me to identify where the video clips needed to be tweaked, adjusted, and replaced and also see where narrations needed to be redone.
So I went from being really bummed about a boring piece of video to really excited to get to work on the rest of episode 3.
Blurry doggos for your time.