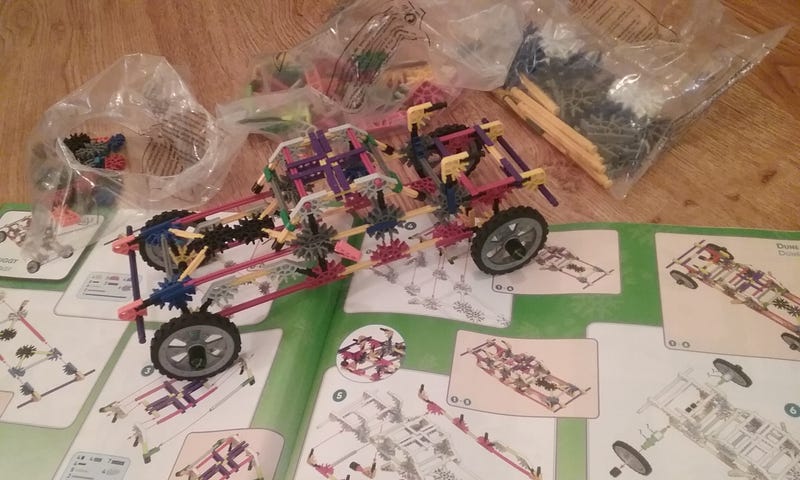 And damn that shit is tough to put together & tedious. THis is the dune buggy section of the instructions. My wife and I just got done with this and it wasn't without some cursing.
You really have to use some imagination to see what you build. It's like k'nex is Atari.
Truthfully I would have done better without helping my wife.