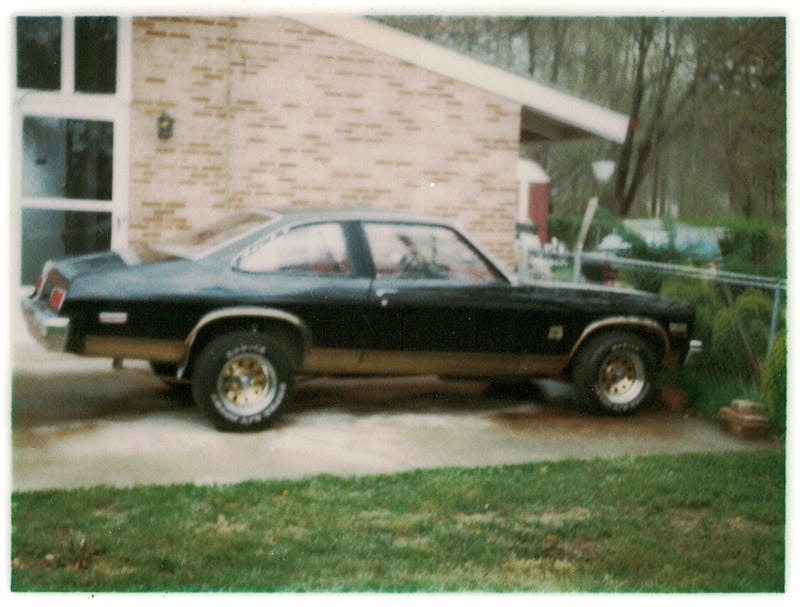 1976 Chevrolet Nova base model, black, red interior, 250 straight-six, three-on-the-tree. Purchased in 1984. $1,600.
I thought any photographic evidence was long lost until my father sent me a package of old photos and letters from my Army Daze and this Polaroid was included.
The car looked much different by the time a buddy of mine crashed it into a tree in 1987 or '88. I painted over the gold trim with red, removed the leaf spring shackles and front spring spacers, and replaced the rims with a set of 14-inch black Rallies.