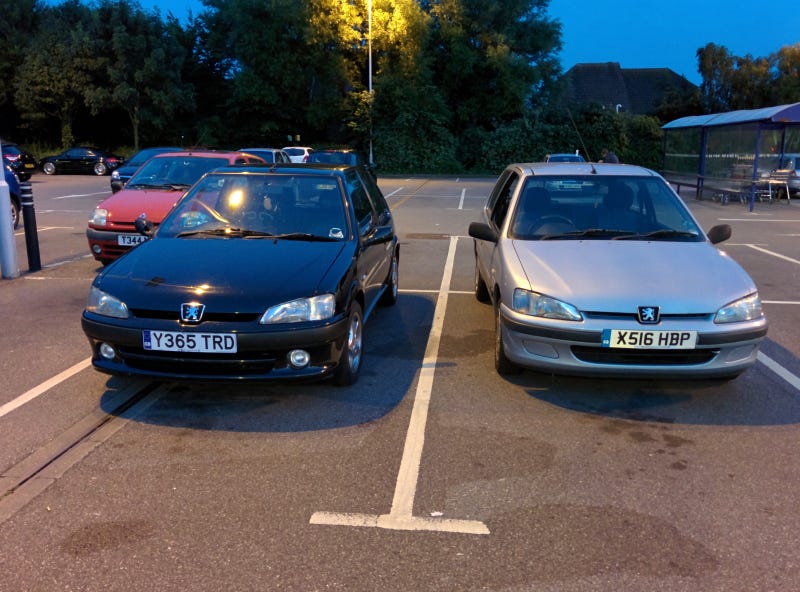 He's a little younger, but you can tell which way the envy runs in this family.
I ran into the owner while I was taking pictures, and we had a nice chat about our cars. He's 22, and only pays £500 a year for fully comp insurance; needless to say, I'm rather looking forward to my 22nd birthday, three years hence. I just hope there are still decent examples around, at decent prices, then.
So, that was an eventful strudel-run.