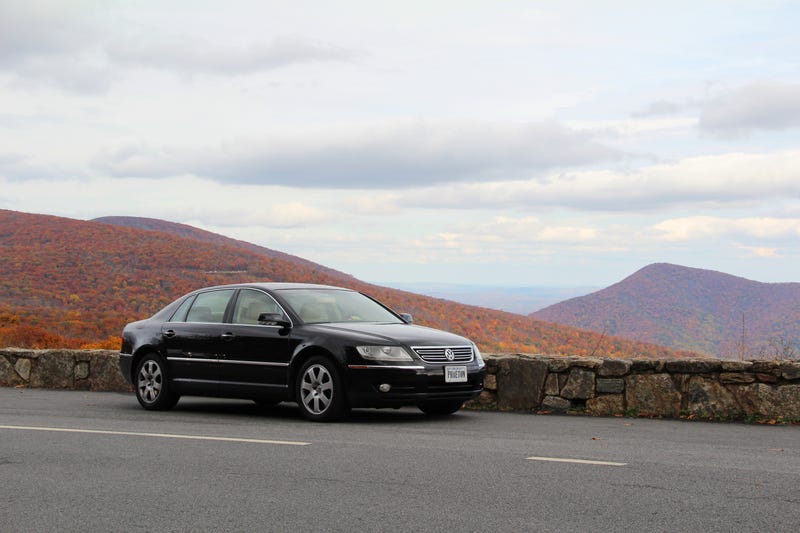 It recently dawned on me that my car is now 13 years old. I also realized that it's been out-of-warranty for four years now. An out-of-warranty Phaeton is a somewhat frightening thing. So how's it doing?
In a word: great! Crescent fresh, even! It's not my daily driver, so that probably helps to extend its life. But it still gets out of the garage a couple days a week. It's at a hair over 93K miles and doesn't even feel broken in yet. These days, it needs service only once or twice a year. I just changed the oil and had the control arm bushings replaced, and I think it was the first time the car had needed anything since January 2016.

Jesus, the Phaeton is as old now as my mom's Toyota Tercel wagon was when it went to the scrap yard. But it's holding up much better than mom's Tercel.