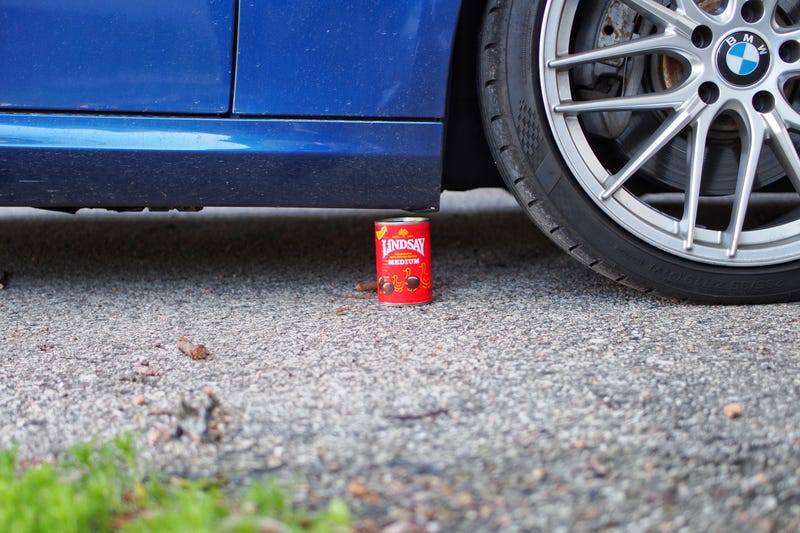 Livin that low low lyfe entails certain compromises, such as: having my wife and others complain my car is too low when getting in and out of it, having to exercise extreme caution when diagonally descending overly-steep midwestern strip mall driveways, and apparently, not being able to use certain car washes.
About a month ago I took my wife's Impreza for an overpriced dealership oil change (thanks, leasing) and stumbled into a Miata meet at the Mazda dealer next door. In exchange for gouging me, the dealer gave me a coupon for one free car wash at the not-very-highly-rated full service car wash down the street.
But hey, it's free, and this car wash has parrots by the cash register. Because mermaids have parrots, I guess?
My wife works second shift 4 days a week and hadn't gotten around to using the coupon, and since it expired today, she texted me that she left it out at home for me to use after work. I checked Mermaid Car Wash's hours and noted that they close at 6.
I got held up at work until about 5:30, and then, totally forgetting about the expiring car wash coupon, decided to screw around in my car taking this picture for this thread about phone mounts:
Feeling very amused by this picture, I then realized, OH SHIT IT'S 5:37 AND I NEED TO GET HOME TO GRAB THAT COUPON AND THEN GET TO THE CAR WASH BEFORE 6, FUUUUUCCCCCKKKK WHY DID I WASTE TIME WITH THIS AMUSING PICTURE OF MY GENUINE ///M PERFORMANCE PHONE NOOK.
I drove home briskly, ran inside, picked up the coupon, headed back out of my neighborhood the alternate way thinking that would save me time because it's hard to turn left out of the usual way out of my neighborhood when it's busy, got caught out at the traffic light anyway, and did my best to get to the car wash before 6.
Right at 5:58, I pulled in to the car wash, probably a little too hot, and saw that it appeared to be still open with a couple cars in line. I kept pulling forward towards the line of cars waiting to be vacuumed, when a guy came out of the little hut that I absent-mindedly blew past, and frustratedly yelled at me, "HELLLLOOOOOOOOOOO!!!!!!!"
I apologized for not seeing where I was supposed to stop, and he brought out some contraption made from PVC pipe. I didn't realize what was going on at first but then he told me that my car is way too low for their conveyor system and it would "tear the bumper right off" my car. Then he spent a very long time telling me the exact location of the gas station car wash nearby that I have already been to many times.
After he finally finished his overly detailed instructions to the gas station car wash, I whipped out the coupon from the dealership and told him I was trying to use it even though it was actually for my wife's normal car and not my stupid low car, but it expires today. He gave me some good news:
"We take any Don Miller coupon, it doesn't matter what date is on it, it's fine!"
So hey, it was worth the slight bit of time wasting to find out that my wife can still use her car wash coupon at some future date. It would've been pretty dumb to wash my car today anyway because the forecast says there's a 60% chance of rain tomorrow.
Then I went home and took a picture of my car barely having enough ground clearance to traverse a can of olives, just for you, Oppo.