I picked up my car yesterday afternoon and that process took over an hour! It took that long because everyone at the shop came out to talk about the car. The guy who did all of the work is an older gentleman, I'll go as far to say as he's the oldest guy I've seen at a shop with dirty hands. He showed me everything he did, taught me a bunch about the carburetors and went over what he did with the ignition timing. He was was ecstatic about the car and even more so that I would be driving it. He mentioned that they get in a lot of 2002's that are all perfect and original and never get driven.
He has an Alfa GTV 2000 with the same fuel/carb setup, and had a ton of nice things to say about the build on my car. That obviously makes me feel great to know that the guy I bought it from did really nice work. He explained why it was a good idea not to have the chokes hooked up and that the idle would always be a little wonky with the stock ignition because of the 292 degree camshaft. Then he showed me a 60's Ferrari that they are working on, it had the same carburetors except there were 6 of them! I didn't have my phone in my pocket but it looked like this:
All of the younger guys and the shop owner also chimed in saying that my 02 is the antihero of what they normally get with classics which is exactly what I've always wanted. I like that it's pretty on the outside, but otherwise it's strictly business.
Now onto the bad...It was slightly more than I expected and by slightly I mean $900 more! However, I got in it this morning to go to work at a balmy 28 degrees and it fired right up! It runs and sounds so much nicer, and the new fuel line has reduced the gas smell from "this car might explode" to "yep, I'm driving an old car with carburetors".
I promised video/audio and I have that below, but...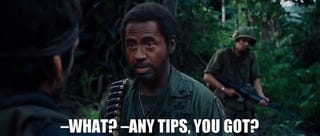 For capturing quality exhaust audio? Like a picture of a sunset, I know that an audio clip will never truly do the sound justice. However, I'd like to do better than what I have here.
I got a video of a cold start with terrible camera positioning via the mount/stand I made out of a cardboard box. That one sounds waaaay tinny. So I did two other audio only captures. One on the way to lunch with my phone in the cabin, and one on the way back with my phone in the trunk. I've got a go pro so maybe that's got a better mic? I'm also going to try filming from farther away. Anyway if you've got any tips I'd be interested to hear them.
So without further adieu, the sounds...