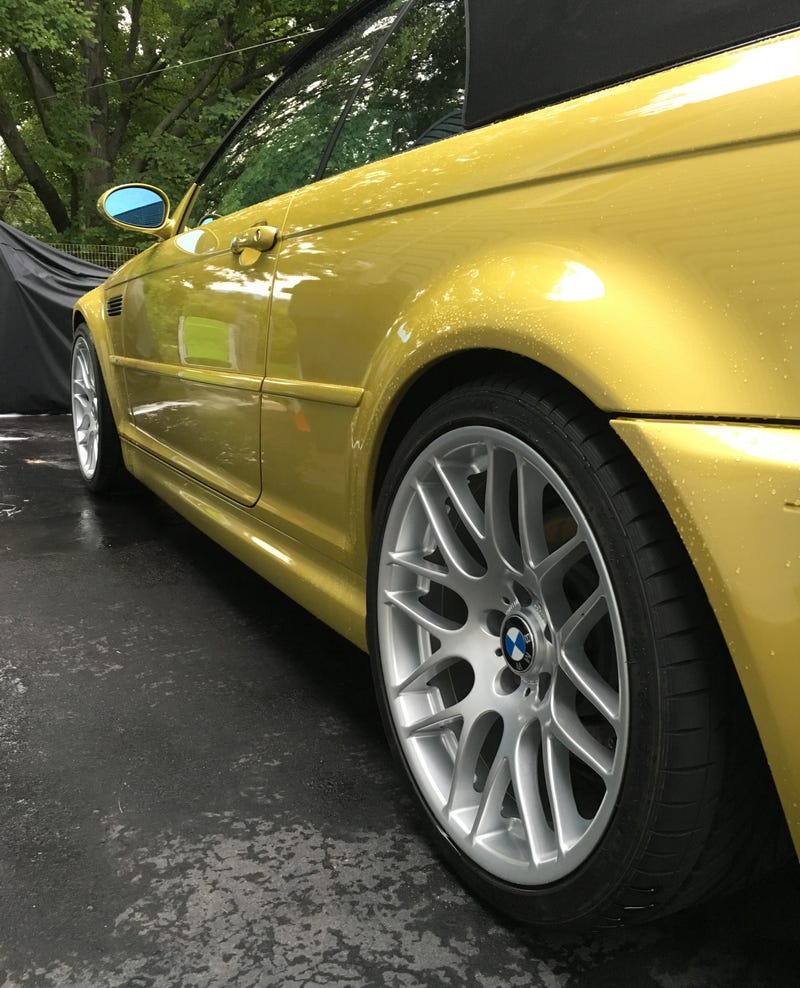 I will have owned this M3 for 10 years in January. In all of that time, the only part that failed was a ignition coil. That was up until this weekend.

When we were 10 miles away from the hotel I noticed that the EML light had popped on (EML usually means something bad) but everything seemed fine and I figured that it might just turn itself off when I restarted the car.
I did that in the hotel parking lot, only to get he EML light back and his pal "service engine soon". I decided to deal with it later as I had to get to a wedding rehearsal.
After the rehearsal, we all got properly tuned up and Friday morning was a rough one. I went out to get coffee (both dash lights still on), and heard the familiar sound of something stuck in my tire. At Starbucks I find out that there is both a nail, and a bolt in my tire...Awesome!
I went to a local BMW dealer that was unable to help me because I did not have a "BMW" tire. I mentioned that BMW does not manufacture tires, and that I would buy whatever "BMW" tire they had in stock and pay them to look at the engine codes. The guy was really stuck on the tire and kept arguing that they could not do anything with the tire. Rather than keep arguing I left in the interest of time.
I was headed to a tire shop when the DSC light came on and the car went into LIMP mode. 3 hours before I had to be in the wedding! I called AAA and had the car towed 150 miles to my inde mechanic, and got a ride to the ceremony with a friend. My wife rented a car from enterprise, and met us there with minutes to spare.
Normally, car troubles ruin my weekend and had this not been a wedding, I probably would have gone home with the car and a bad attitude. However, my wife and I along with six of our friends rented the coolest AirBnB ever. It was a huge house on a little farm with horses sheep and chickens!
Now it's back to reality...I won't hear what is wrong with the car until tomorrow at the very least, but I'm not looking forward to it.