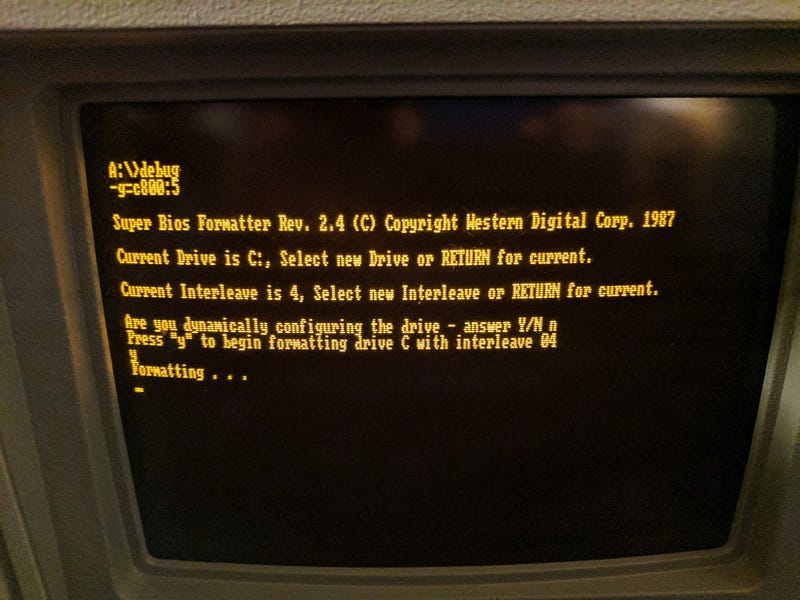 Ahh, low-level formatting a hard drive.
That was after renewing my SSL certs, only to find that StartCom is untrusted by browsers for new certs (thanks to their fuck ups), and then having to switch to Let's Encrypt.
Oh, and that low level format? So, I'm trying to get Xenix running on this IBM 5155 Portable PC, and it wasn't happy with my RLL hard drive controller (a WD1002-27X) - apparently, it's expecting 17 sectors per track, which is what you'd get out of an MFM controller. Not a problem, the controller supports 17 sector emulation mode, although that does require redoing the low level format...
...except the emulation mode is implemented by the hard drive controller's firmware, and Xenix is directly twiddling the hardware. So, I just LLFed the hard drive for nothing. Oh well, just ordered a WDXT-GEN2 Plus, that's a true MFM controller. Hopefully I'll get it in time to set this up for Vintage Computer Festival East...