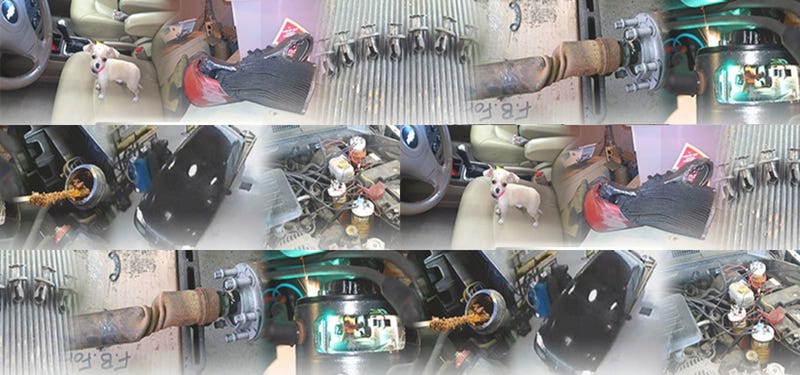 Reddit's Just Rolled into the Shop is a veritable cornucopia of the many wonders and oddities of shop lyfe. You never know what's gonna roll in.
Every day brings dozens of new user-submitted posts, often showing off things like disintegrated brakes, mangled control arms, and dirty air filters. But some posts break the mold to stand out from the rest. Here's what caught my eye this week.
Why did this silly badge placement make it onto my list? Must be the fantastic photography.
Sludge is no stranger to JRitS, but this caked filter takes the cake. I mean, damn.
It was an early 2000's BMW. Dude came in and asked for a conventional oil change too.
PVC CAI FTW!
Ig gomfa fome ubhiggin.
Obligatory tire post.
Obligatory brake post

Oy.