Reddit's Just Rolled into the Shop is a veritable cornucopia of the many wonders and oddities of shop lyfe. You never know what's gonna roll in. Here's what caught my eye this week.
---
Teenager claimed he hit a speed hump at 15mph.... after we grilled him, he admitted to off-roading his aunts trailblazer. Both rear shocks popped out like that.
---
Fun fact about this truck, it's owned by an environmental service company (the company that comes and cleans up chemical spills)
---
This is your brain on drugs.
But wait, there's more!
---
Wait, so this is a thing? Huh.
---
COMIN' OUT OF MY CAGE AND I BEEN DOING JUST FINE
---
Who ordered their coolant extra chunky?
---
Whoa there
---
It was a busted sight glass on a hydraulic tank
---
Blown head gasket, leaked into crank case until full and flooded into air box.
---
Obligatory Christmas post
---
Pit maneuver
---
DANGER TO MANIFOLD
---
If at first you don't succeed, trade, trade it in.
---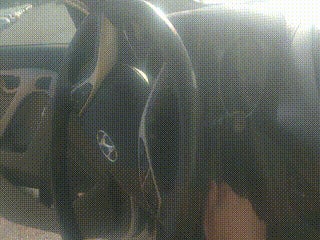 (Trying something new- I still can't embed these Reddit videos, but I can convert them to GIF at the cost of sound. Click the link for better quality.)

---
(Or we can have a little fun with teaser images! Just click the link to find out where this puddle was dripping from...)
---
Don't drink and drive, kids.
---
*groan*
---
Going to be a spec trophy truck. He just dropped off 40" race tires and an unfinished chromoly tube chassis.
---
It's not even rusty this time!
---
Not it!
---
She's a gusher!
---
No dessert until you clean your, uh... car.
---
I wouldn't drive it, but that's just my pinion.
---
That's something to be proud of!
---
I'll take bad ideas for $200, Alex.
---
Obligatory tire post

---
Obligatory brake post