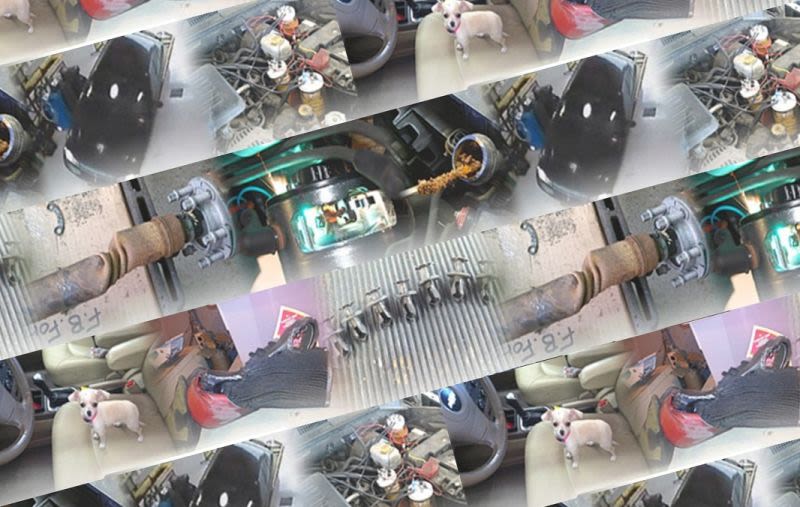 Reddit's Just Rolled into the Shop is a veritable cornucopia of the many wonders and oddities of shop lyfe. You never know what's gonna roll in. Here's what caught my eye this week.
---
Somebody move that mast out of the way!
---
Watch out, Bush Mechanics.
---
Comply or GTFO
---
He didn't take a picture of it, but the mechanic showed him some discoloration on the shaft and said "this thing was glowing."
---
Melts in your mouth, not in your hand!
https://www.reddit.com/r/Justrolledintotheshop/comments/8b3lj4/cotton_candy/
---
[The jack is] Just to steady it on the hoist.
---
awd trax... ...the guy was hoping it was covered by the warranty
---
Could've been worse... could've dropped into the cylinder!
---
It's springtime and the leaves are STILL falling!
---
Plugs into the wall. I didn't check to see if it was also a portable charger.
---
"DIESEL EXHAUST FUEL"
---
Glop
---
Dirt oval track...Went to a 1.82 low gear and she wasn't happy. This was a fresh rebuild ~24-26 laps
---
4R70 pump. Some one drilled through the pump body and pinned the seal into place. But roll pins are hollow.
---
(click for video)
---
It destroyed the caliper. Broke the rotor. But somehow, that spare rim was still functional
---
Get your own tunnel, this one's taken!
---
(click for video)
---
We filled it by welding and redimensioned it on a lathe and replaced the pulley. It works fine now.
---
The truck bed was filled with snow and it melted and drained through s rust hole that emptied onto the exhaust underneath witch also had a small hole in it. Then it got colder over night and froze solid in the exhaust. Was a odd one for sure.
---
I have questio— I mean, uh, I didn't see anything.
---
That was close. Too close.
---
Just a PSA. People are filling things like Gatorade caps full of nails and tossing them onto busy streets. The hope is you damage your tire so you are forced to stop so they can rob you.
---
Obligatory brake post
---
Obligatory tire post
---