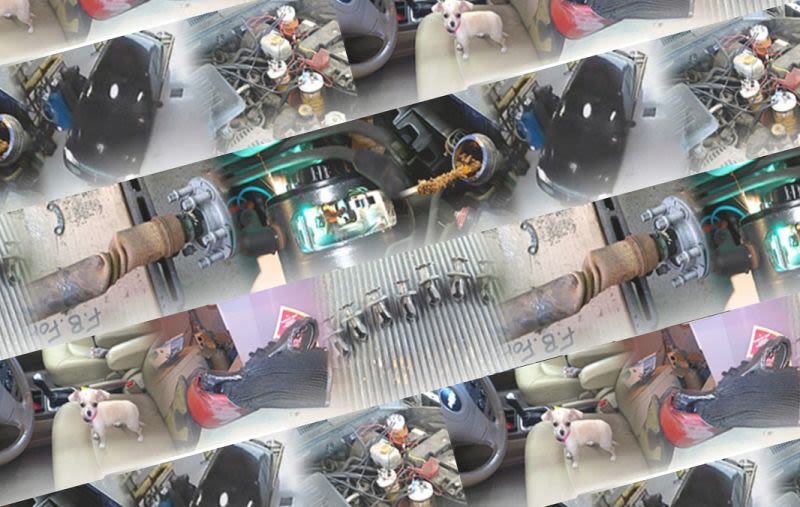 Reddit's Just Rolled into the Shop is a veritable cornucopia of the many wonders and oddities of shop lyfe. You never know what's gonna roll in. Here's what caught my eye this week.
---
2004 M3, he mustve put the cheapest M54 coils in there, and didn't get the rubber boots.
---
Shitpost
---
06 Ridgeline with only 60k on it.
---
This was towed to our dealership by another garage because they were stumped by all of the electrical issues this caused. Those two screws have cost this customer major $$$.
---
Subaru TGV motor
---
The hub got dragged against a curb while the driving... But you all should have seen the thread on the pumpkin, it was baaadddd
---
This little beaut was out of a 14 dodge dart with less than 70k on it.
---
---
Letting go
---
3.3L Sienna with vvti
---
Oh snap
---
2.0 Ltr Alfa engine: pretty robust but like any engine it needs oil - especially when pushed hard. The piston is lodged sideways at a 90 deg angle inside the cylinder.
---
Just needs a new transmission filter!
---
No/low flow, fo sho
---
(Not as bad as this one, but I picked it anyway because of the title.)
---
This landscaper... just runs em till they give up, oil changes twice a year ( if that ), and his employees drop these things off trucks like no ones business.
---
Legit safety mod

---
Obligatory brake post

---
Obligatory tire post