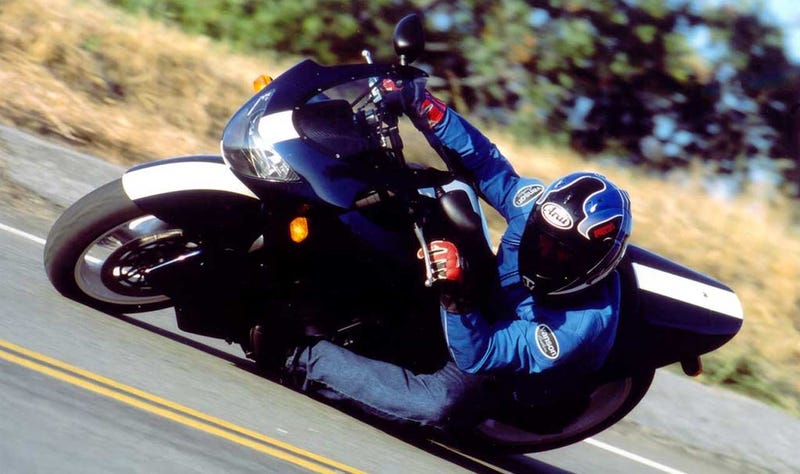 It's an Alligator, and its awesome.
See, Dan's a motorcycle fan and a single-cylinder engine enthusiast, but he's also tall as hell(Gurney bubble, etc) and never found a bike he could be comfortable with AND fast on... So he built his own, as an awesome person does when things he wants don't exist. It keeps up with superbikes by weighing nothing, revving hard and leaning low, as you can see here.
A 60-inch wheel spread sacrifices dank-ass whooliez for excellent launch control, and a short rake and trail gives the long bike a quick steering rate. The seat height is a ridiculous 18 inches, placing the rider under the center of the wheels for a low center of gravity. Combine all of this and you have a purpose-built cornering machine!
It's a master class in engineering, and a strong(though mostly unwitting) indictment of cruiser builsers, who purposefully preserve bad/mediocre performance for cushy ergonomics when they could have both(looking at every foot-forward motorcycle that's not an xDiavel like (e_e)). Too bad there's only 36 of them in creation, but you can still make your own... At least I plan to. That's what awesome people do.
More information available at