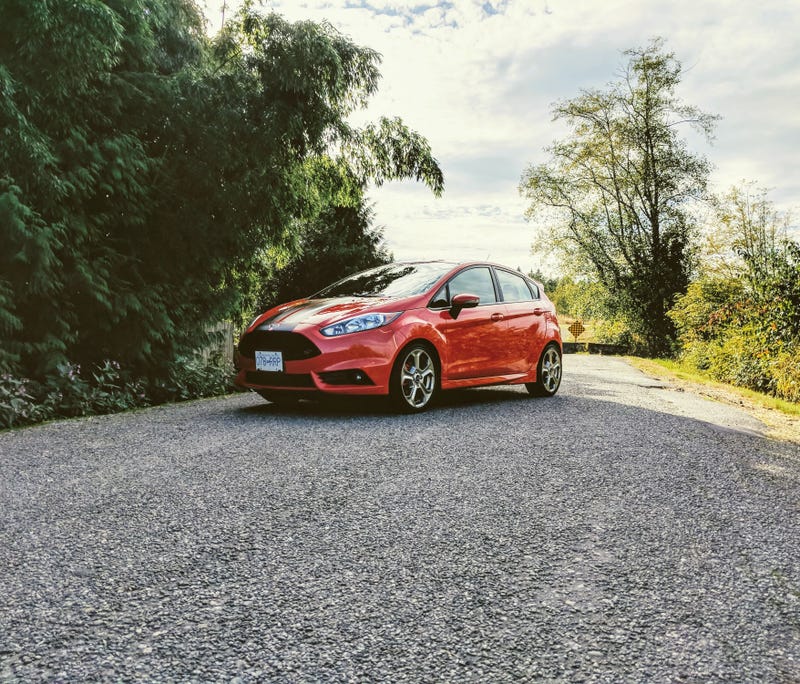 (Updated for the morning folks) I thought I'd post a what I've done/am doing this summer. It would be interesting to get opinions and feedback from fellow Oppos, plus I was bored! Mock if you wish.

I don't daily this car, it mostly sits in my garage. I keep it fastidiously clean and maintain it as much as I possibly can.
Ultimately, my goal is to make this into a purely backroad/track/autocross machine. I've put quite a bit of money into the vehicle, obviously all that money is pissed away as mods don't raise the value (quite the opposite), but this is hopefully a long term car.
So far, I've spent a total of $8,514.71 on parts/labour. That's in $CDN and I have had to pay duty (12%) on most of the parts bringing them across the border.
Upgrades:
Mountune MR230 pack. Available as a factory option in Europe(!) this raises the cars output from 197 to 227 horsepower and from 202 ft.lb to 250 ft.lb of torque. Evo reviewed the end result. In the North American market, you can order it aftermarket from the Ford Performance catalog. The package includes an upgraded dual feed airbox, a high flow 200 cell sport catted down-pipe, a 2.5 inch cat back exhaust, new piping (silicone), a bigger charge pipe, an upgraded intercooler and a tune.
Triple Pass Radiator: The Fiesta ST tends to overheat (it has been recalled for this) so this was not only a performance upgrade, but one that meant I could drive it during the summer. Radiator construction and size is greatly improved.

RS-R Brake upgrade. A little boost in braking power. Stainless steel lines, a bit more of an aggressive pad.
Roll Restrictor/Rear Motor Mount. Improves the handling quite a bit.
I had all of the above installed in one go... it was pricey and the parts filled the car, but it was worth it.



Up Next:
A new set of rims with the practically unused summer tires (Bridgestone Potenza RE050A's). Either Sparco Assetto Gara or O.Z Ultraleggera's to reduce the unsprung weight by 2olbs to 25lbs. Black to tie in the stripes.
Quaife ATB Differential. I am having an upgraded diff put in this summer to combat some of the loss of grip/wheelspin I am encountering.

Eventually I will add some bracing (crossbar) and perhaps a catch can system. I am also looking into the merits of a baffled oil sump to ensure continuous and even oil pressure.