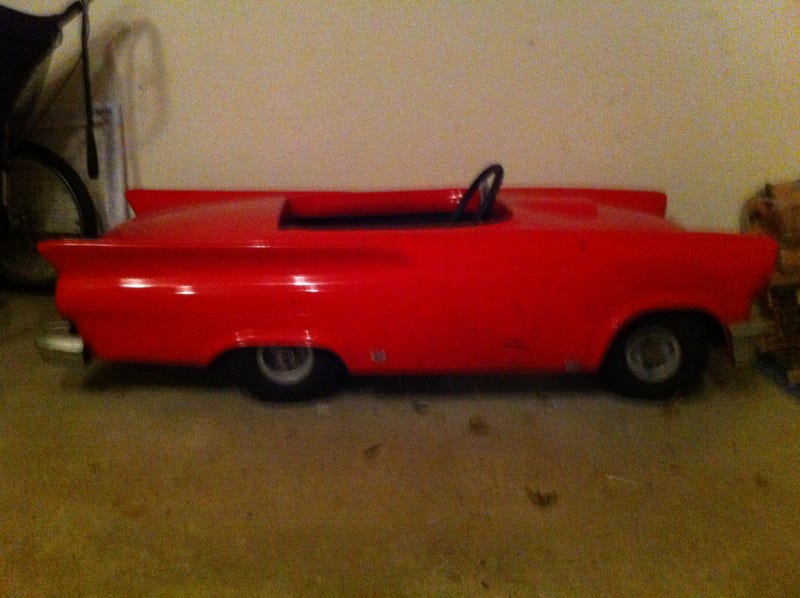 Please admire these blurry photos of it I just took in my garage.
Back when I was around 5 (or maybe 6, I can't remember) my grandpa custom made this for me as a birthday present. The fiberglass '57 T-Bird body shell (he has a real '56) was made from a mold but the chassis was entirely handmade by my grandpa (who, if you hadn't noticed, was a major influence toward me being the gearhead I am now). I still remember cruising down the imaginary highways in my driveway with it, pulling over and parallel parking it between toys laying on the ground, and then getting out to refill the tank (because everyone parallel parks when pulling into a gas station, right?). Even though I haven't been able to fit in it in ages there's no way I'm ever getting rid of my Thunderbird*. Maybe one day I can modify a go-kart to accept the body over it...
*May not be an actual 1957 Ford Thunderbird, but who cares?