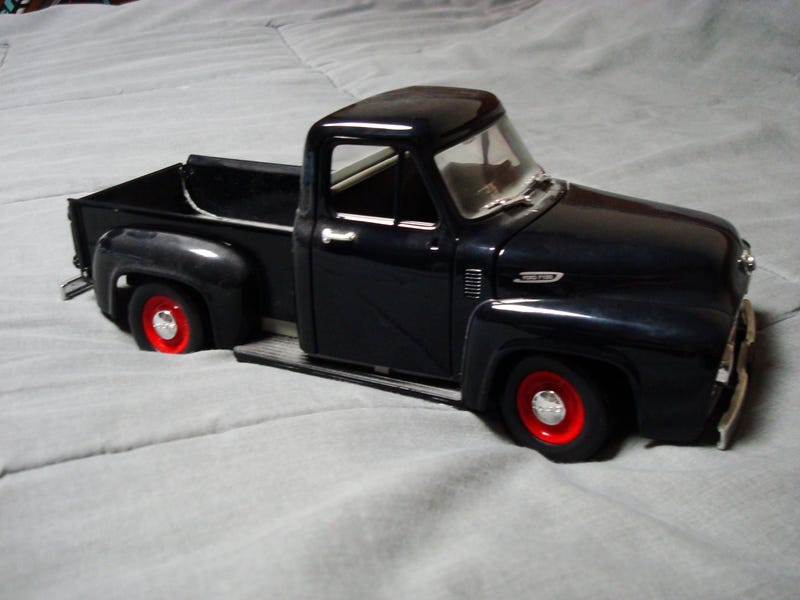 I was a kid and was not content with the performance of my 1:18 scale 1953 Ford truck. Soooo I pulled the 427 out of a perfectly fine 1:18 scale donor Shelby Cobra.
I even put on a Shelby emblem.
The swap was smooth. Everything glued right up in place without having to modify the frame, suspension, or add any wiring. In fact the only tools I needed were a screwdriver, some glue, and fingertips. The truck is much improved and feels at home on any dusty shelf or carpet.