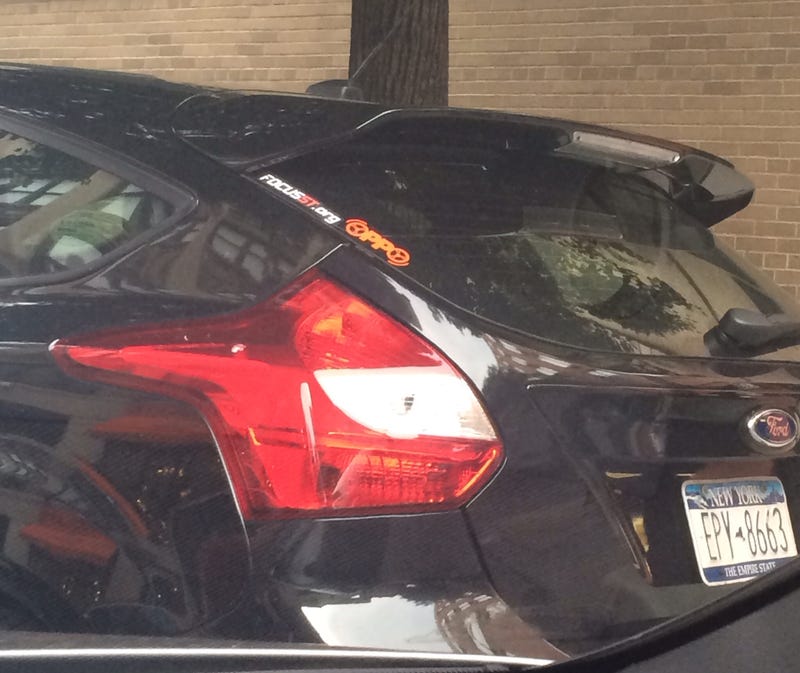 I was going out to dinner tonight with my girl. We went to Saxon and Parole down on Bowery and Bleeker St, which was amazing.
As I'm looking for parking I came upon this Focus ST, the scenario played out like this:
"Focus ST, nice" (I always say this when I see these things because they are rather rare in NYC so it's cool to see them). Then I see the Oppo sticker and shout "Oh shit look babe he has the same sticker as me! Look look, aww man I gotta take a picture of this!" She just looked at me like Uhhh ok.
I'm there all hype because this is the first time I've seen another Oppo car. A quick search here shows me it's user Sefeing's Focus ST. Made my day to finally see another one in person, a Focus ST no less!