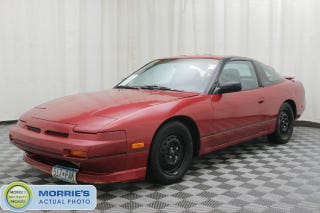 Is for sale.
He bought this as a project car, being that it was one of his dream cars. It's stock for the most part, there is one issue. It's a Minnesota car, that means rust.
It's currently for sale at the dealership where he traded it for a Mazda 3 2.5 (with a stick), so if you want a rusty, stock S13 and you're in the area, nows your chance.
Here's a video from our channel on the car.