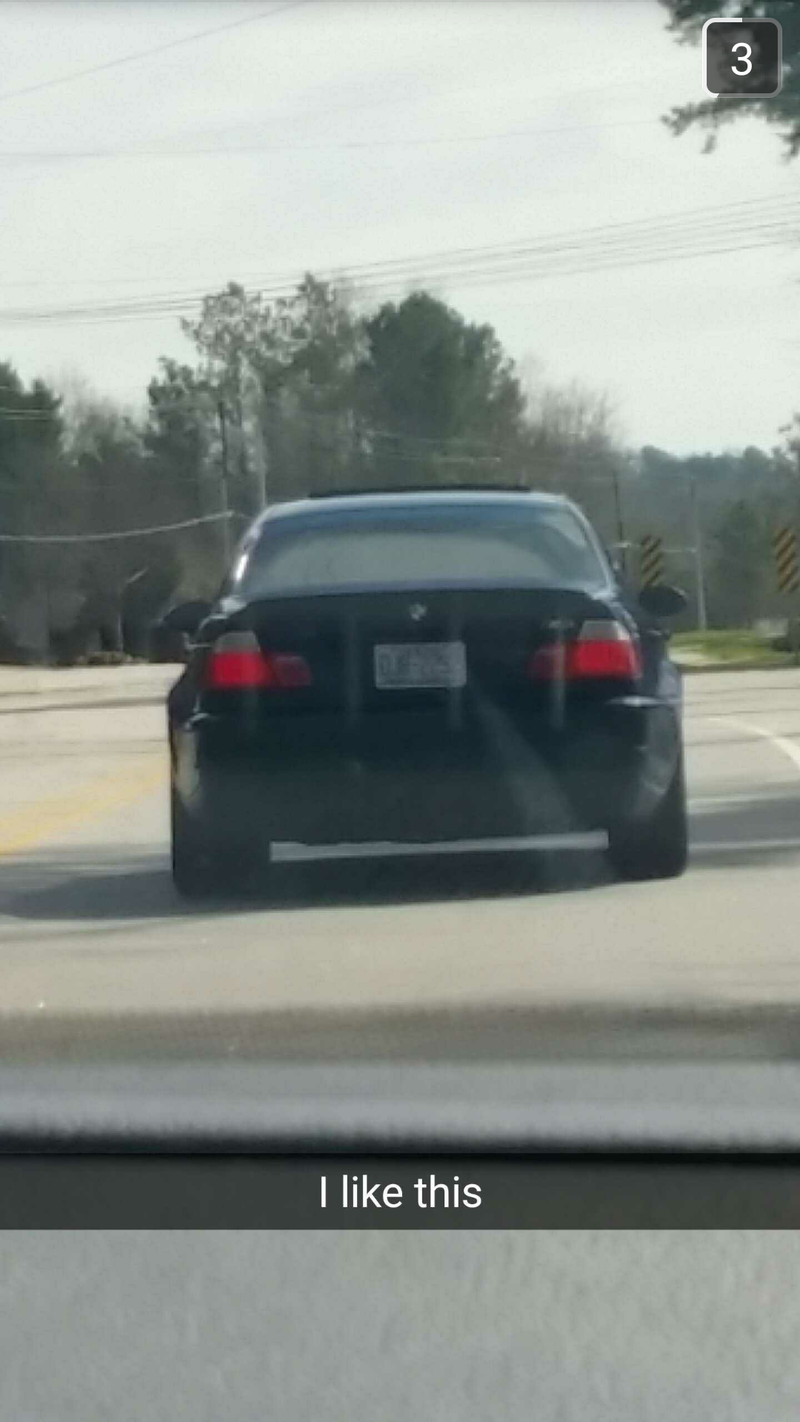 My one friend, Giulia, is named after Julius Caesar, but I like to think she's named after the Alfa Romeo Giulia. Giulia has a great taste in cars, with her love of old Mercedes, E-Type Jags, 80's Porsche 911's, and E46 M3s.
She sent the above Snapchat just now of an Interlagos Blue E46, and later explaining how she she thought it was a hot little coupe.
Man my friends are great.