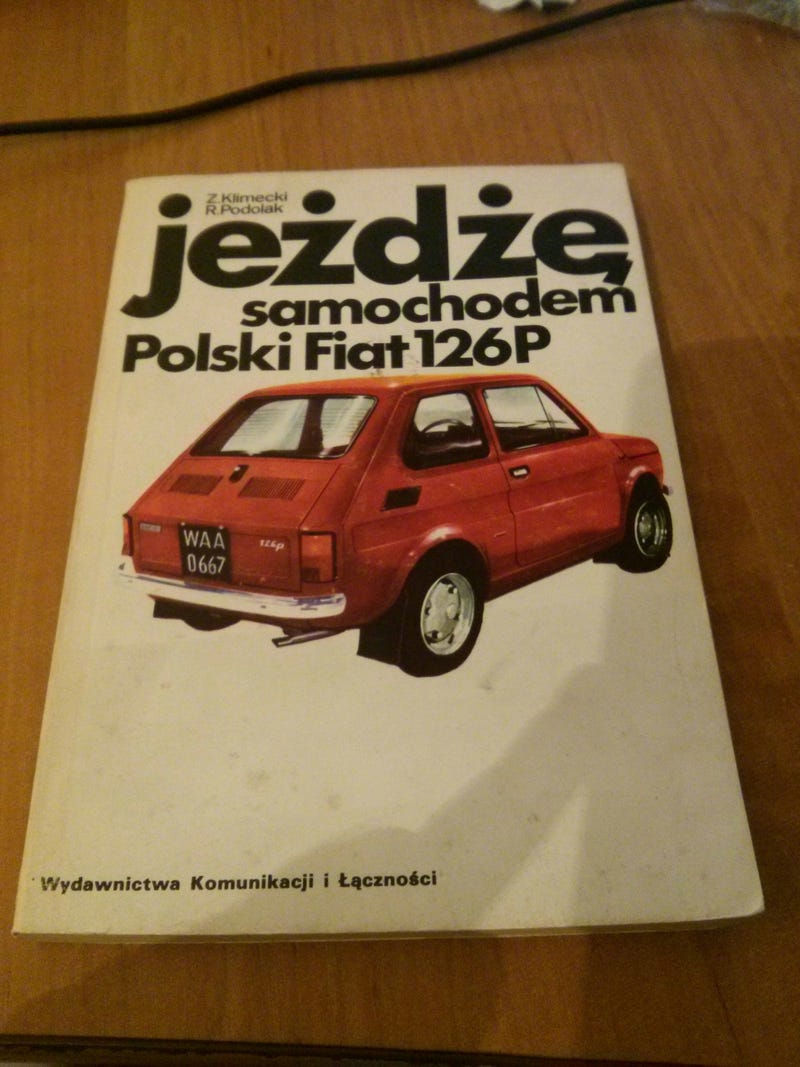 The book is from 1982 and its title translates to 'I drive a car: Polski Fiat 126P'. The book is more or less a more advanced user's manual and talks about things that would be of interest to any Fiat 126p owner, from technical specs and servicing tips to common modifications or problems.
I browsed through it briefly before bed.
Huh, apparently the little Fiat has a safety cell and crumple zones. Who woulda thought.
This bit shows what can happen if you don't secure your roof rack properly. Apparently an incorrectly installed roof rack can break off the roof upon braking and block the driver's vision, or even cause a dangerous situation on the road! To be fair, they also offer good tips on how to do things correctly.
This scheme shows all the things a good driver should check and service and how often they should do it.
This one shows all the points that need to be lubricated.
Here's a cool picture of the engine, showing the lubrication system.
Here's the cooling system.
I don't think you'll find a guide that recommends you use fur seat covers these days. Apparently they're warm in the winter but also offer good ventilation during the summer! The only downside, according to them, is that they're rather expensive.
There's a guide on how to install the exact same tachometer I got a few months ago.
Funnily enough, a few pages further is a guide on how to install a speaker, which I also got from a family friend along with the tachometer.