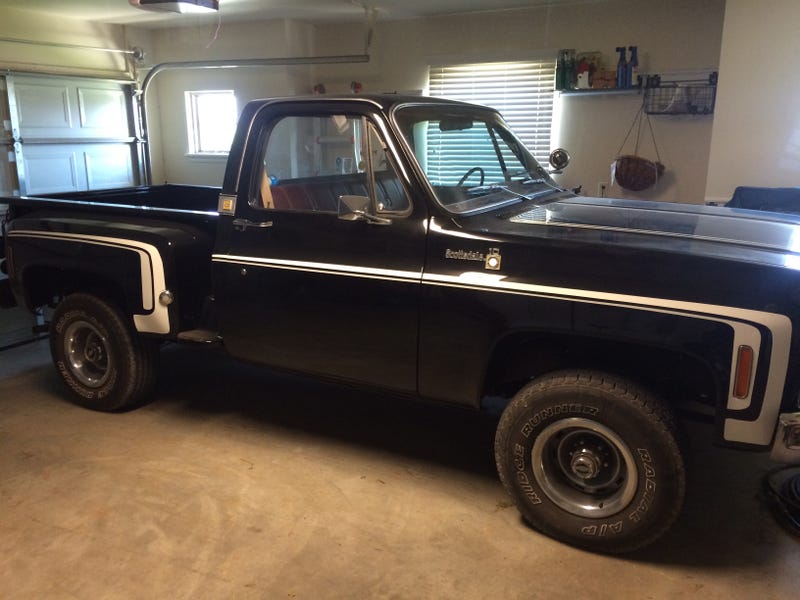 For those that might remember my introduction post, I mentioned that my grandpa has restored three trucks (a 1936 Chevy, a little younger White, and the above).
His black Scottsdale was purchased new in 1976 and was his daily driver for 30-plus years before they found oil on land he owned in Oklahoma in 2007, leading him to buy a new Silverado.
The truck has been restored twice and still looks amazing. It doesn't get driven quite as much these days, but my brother has been using it lately.
When I got old enough to drive I told my parents I wanted one just like it. I realized that wasn't very practical (no cruise control or AC!) and my 01 Silverado has served me well over the last 9 years and 220,000 miles.