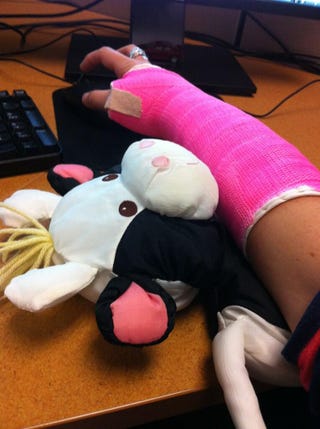 TROLL ALL THE INTERNETS AND WRITE ALL THE THINGS!
Yeah, yeah, it was just a tendon injury, but it still hurt like crazy after it happened.
Also, this cast comes off tomorrow. Any guesses as to how many feet it will smell like underneath? Not just any feet—like, fungal necrotic feet from a sumo-wrestler wearing pleather heels in 120-degree weather. It smells that bad from the outside.