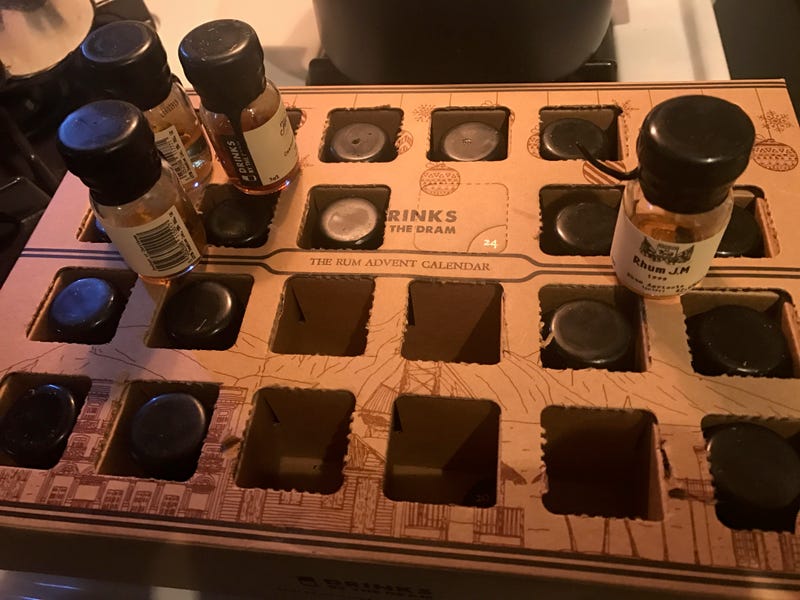 The rum advent calendar is down to it's last day. What's the last one in the box? Since I'm a good kid I'm not going to spoil the surprise and peek.
Hands down the best one I've not tried before was Rumbullion. While it's great to find something new, it's nearly impossible to get. You can special order it from the UK, and the shipping doubles the already expensive price.
The best one I have had before was 25 year old Flor de Caña which was an unexpected treat. That, also, is not exactly cheap to come by.
Happy holidays, you greasy automotive enthusiasts :)