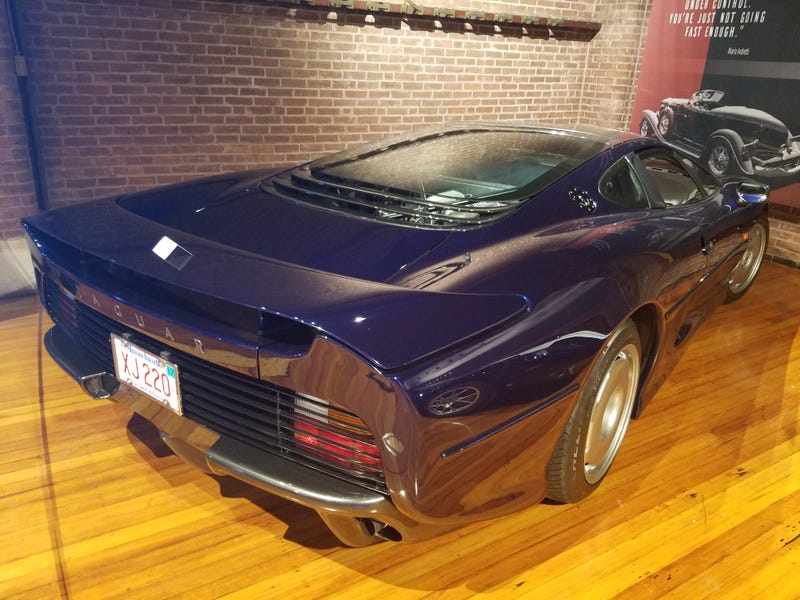 XJ220, 2006 Ford GT, Carrera GT. And I get to gawk at them every weekend this summer.
I've never seen an XJ220 before. This is my personal halo car. My childhood dream machine from the book of supercars my parents bought me when I was a kid. I know this is sacrilege but I didn't even look at the other two. I just took pictures of them for oppo and spent half an hour standing in front of the XJ220, drinking in the details.
The amusingly spartan nineties interior. The insane proportions. The little V6 under the back glass and the surprisingly small tailpipes. Having showed up to check out a bunch of Cadillacs outside, I couldn't believe my luck; bucket list item completed: see my first XJ220 in real life. It's even in the best color they offered, a deep dark blue. I will be back with my real camera next time to take a copious amout of detail shots.
Only kidding re: the Ford and Porsche, of course. I'll take more photos of those too.