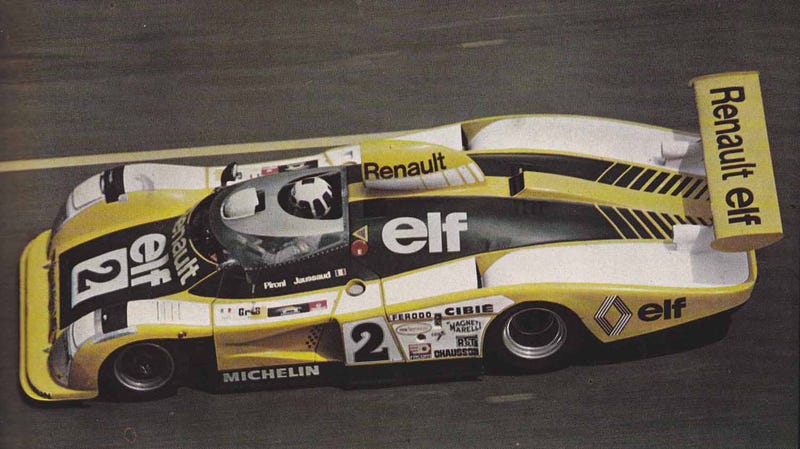 If this Autosport article is to be believed, Renault is about to make a shock announcement: it's immediate return to sports car racing. The report says the Signatech team will run an Alpine branded Renault engine in their 2013 LMP2 challenger, ahead of switching to an LMP1 car powered by the Renaultsport F1 program's new Turbo V6.
However, as I understand it, the powerplant in this year's Signatech LMP2 car will in reality be the same Oreca built Nissan engine they've used for the past two years, and thus the marque will be the third in two years to put their brand on an LMP2 car they really aren't related to. If this is the case (which it very possibly isn't), much like the Morgan LMP2 chassis (which is an OAK chassis with a new badge on the nosecone) and Lotus's one year LMP2 challenger of 2012 (a BMW powered Lola that has been replaced by a real, custom lotus for 2013), this car will likely be exactly the same as a car that ran last year.
Of course, that doesn't lessen the severity of the second part of the announcement, the LMP1 return. The new LMP1 engine regs are so open that they allow for F1's new Turbo V6s to be slotted directly into a prototype that can run in the top class, and that's exactly what Renault plans to do. If Nissan makes it's jump to LMP1 in 2015 or 2016 (which they announced a plan to do a few weeks back), it and Renault would be the second group of corporate partners directly competing with one another, joining Audi and Porsche.
According to the aforementioned Autosport report, the announcement can be expected within the week.
The car pictured at the top of this article is the Renault-Alpine A442, which won the 1978 24 Hours of Le Mans.