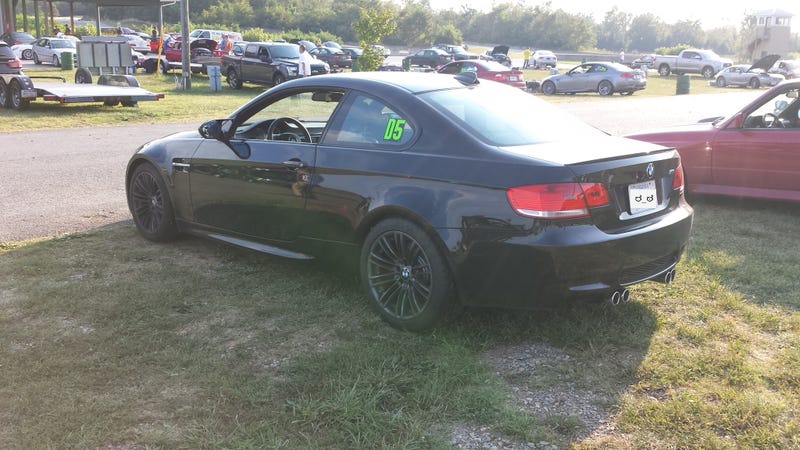 So... I've got mayyybe 1 more HPDE event left this year, and since I've started I've noticed a few things on my M3 that I need to take care of. And my wallet's getting tired... Serves me right. (emo-sigh)

First, wear-and-tear items like brakes, rotors, and tires. I get the wobble when I brake so this will give me an excuse to replace the rotors. It's a shame because my stock drilled rotors are nowhere near connecting the dots yet. I'll save them for a rainy day, I guess.

Ultimately though, I'll probably have to install some semblance of a slotted BBK if I'm going to continue on my rampage to reach Instructor status. That's easily a few grand.
Tires, I'll probably have to replace them around mid-season next year at this rate. That's over a grand for Michelin PSS.
Which brings me to my next issue. I'm wondering if I should continue to go with the factory staggered wheels (245/40-18 front; 265/40-18 rear), or go with something like Apex's square track wheels that'll give me 18x10s (or so) all around. Anyone have any experience with that? I've heard the handling changes drastically when you do that.

Everything extra is pretty much a "when I hit the lottery" purchase...

You've made it through this post. Have a few pictures.