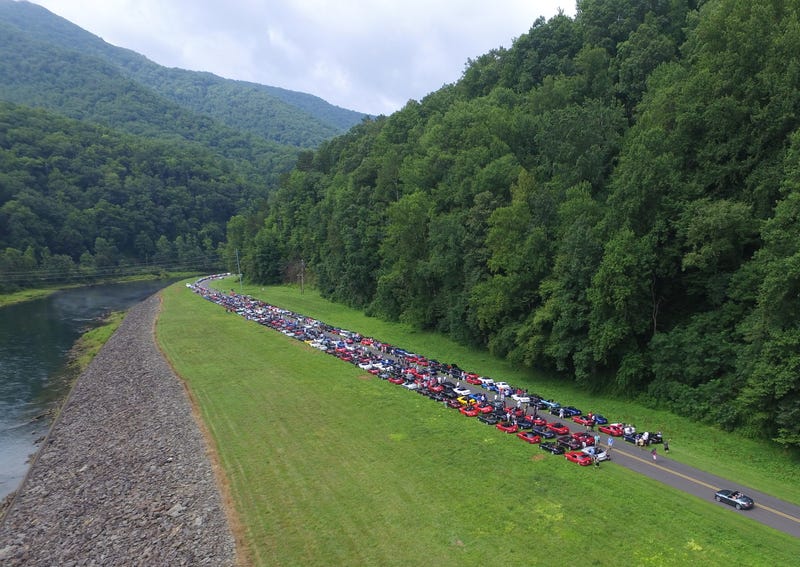 Finally found a good picture from the annual Dam photo in from MATG. Just the scale of how many cars were there is ridiculous. And not everyone is even there yet in this photo! I am parked three rows in from the closest end in the middle.
This guy has even better pictures:
Plus an awesome trip to follow along. The guy is driving 7000 miles in a track prepped NA miata, hitting multiple tracks along the way across the country. He just happened to stop by MATG because why not.