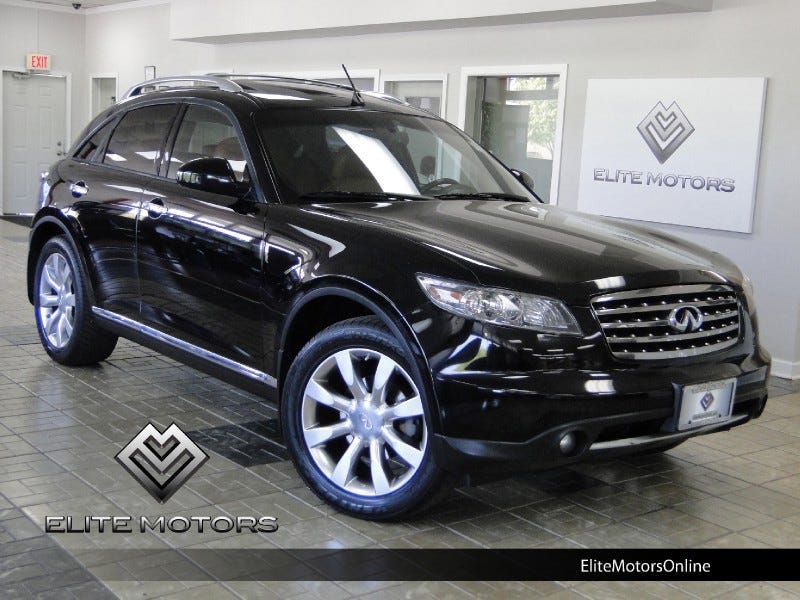 My mom's looking into getting another vehicle. She currently has a '99 Durango and a '99 Miata. The dealership where she got her Miata has a 2006 Infiniti FX35 AWD with the works, and they're asking $13,500. Not sure on the miles, but looks to be in excellent condition. Black on black. It's got heated seats, sunroof, and so on, equipped with a five-speed auto mated to a VQ35DE, the next step up from the VQ30DE-K in my Infiniti.
Let's assume it has 120k miles, right around average. Would this be a good vehicle? I don't think she needs another vehicle right now, myself, and they have a lot of vehicles as it is, and some outstanding loans on other vehicles, a camper, and a hot tub. But my mom is stubborn and doesn't listen to reason, so if she caves and gets this, would it serve her well?
In my opinion, I have a soft spot for Infinitis, as I'm on my second one now. But I don't know much about the FX35 to really give her a good opinion beyond that. What does Oppo think?