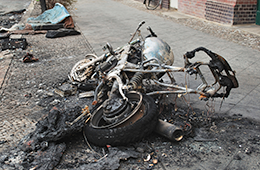 My wife has informed me of a very nice, custom built dining room table set that fit our budget if we are doing well enough to think about motorcycles. Bubble burst.

Some of you may understand how it is to owe reparations for stupid shit you do, so it loojs like we will be eating at a really nice table.
My 2 wheel fun will be limited to the Vespa for now. It needs an Oppo sticker....