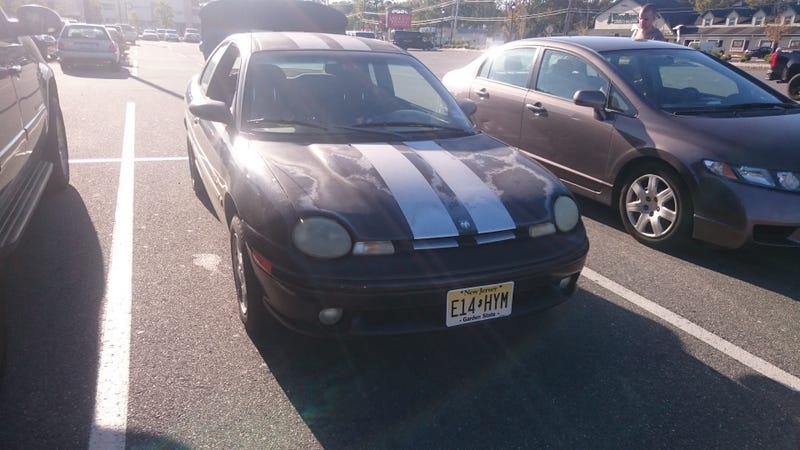 1998 Dodge Neon RT. This thing is pretty sweet. ITS SO 90S! And of course racing stripes are worth 10hp each easy. Nice little 5spd manual shitbox. Now I just have to make it somewhat reliable!
So the biggest issue I have with it now is a pretty annoying overheating problem. Fans work at least but it leaks coolant like a sieve. Gotta baseline it today after I get home from autocross (not driving or racing the neon lol). Hoping to solve some of the leaking and attack other problems.
List of other problems include: No AC (not fixing it), leaky exhaust, overheating due to the coolant loss, random misfire code, fuel gauge isn't working, temp gauge isn't working, and power steering reservoir is cracked and hose leaks but i removed the belt and went manual steering. I'm going to be compression testing and change plugs and wires along with oil and attempt to fix exhaust leak today. Also doing some hoses and the coolant reservoir, unfortunately I can't find a water outlet/thermostat housing but I ordered one shipped since I know that leaks a lot. I might try sealing it somehow temporarily.
First day of ownership has gone so well! It will certainly be an adventure.